I stumbled across this link up at
Running in Stilettos
and thought it was adorable. So I am giving it a go!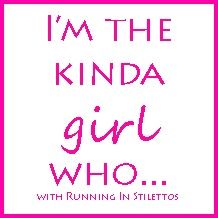 ... loves horses, like a little girl loves ponies. My horses are my passion.
... treats her dogs like her children.
Proof.
... dances to bluegrass in the kitchen while cooking when I am alone.
... is trying to get addicted to healthy eating and working out. Wish me luck.
... can't say "no" to a glass of sweet tea.
... says "Bless your heart", "ya'll" "my oh my" and "well, I'll be..." way to much
... wears yoga pants 90% of the time.
... loves to cook. I put everything I got into every meal. It's my outlet.
... loves cars. Old cars. Fast cars. I just love them.
... loves lace. I have to have lace curtains in my home somewhere at all times. And I love lace clothes and scarves and... you get it.
... does a happy dance when the first daffodil sprouts.
... counts down the days until spring. Actually, my friend Rachel keeps up the countdown for me. My southern blood cannot handle temperatures below 70 degrees.
... dances and plays in summer rain.
... feels at home in my little white, one room church
... would rather snuggle with her family and watch movies and talk over pie, then be out with friends.