This month I swapped sponsorships with some bloggers that offered the chances to do giveaways. I have not had that opportunity so I was pretty excited.
One of the giveaways is still going on over at
Be Freckled
. Ya'll should go check it out because there is some great stuff and there will be 7 winners! Yes, I said 7! You should go check her out anyways. She is so nice and she lives in Germany. She also has boxers. A girl after my own heart I tell ya.
Go check her out.
I also participated in a giveaway at
Texas Lovebirds
. She has an adorable little boy and a super cute blog. I thoroughly enjoyed working with her. Another reason I love her... Her beliefs are beautiful. Her prayer section is inspiring. Seriously, go look at her page just for a breath of fresh, positive air.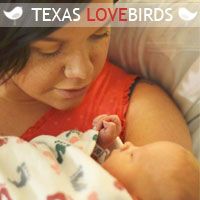 I also got to do a giveaway with Erin at The view from 510. Talk about a busy month. It was a blast though and I really appreciate the opportunities given to me.
Now get over to Be Freckled and enter the newest giveaway!