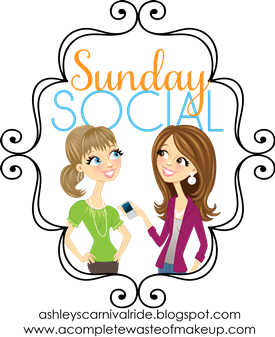 1. If you could only eat one thing for the rest of your life, what would it be?
Potatoes. I love them fried, baked, twice baked, au gratin. YUM
2. What's your guilty pleasure/comfort food?
I am so southern, give me chicken and mashed potatoes any day for comfort food. When I am sick I crave it. We are trying to cut down on meat products and it sucks.
3. What's the weirdest/craziest thing you've ever eaten?
I don't really eat anything weird. I eat authentic southern cuisine. Sometimes that can be weird and questionable.
4. What foods do you avoid at all costs?
Yogurt. I can't do the texture. I really wish I could. Oh and catfish. Gross.
5. What meal reminds you of your childhood?
Cornbread and pinto beans.
6. Share one of your favorite recipes and the story behind it.
My mama's potato soup. mmm... WARNING- It's addicting and sticks to your thighs.
1 box
Velveeta
, 5lbs potatoes, 1 bag of the broccoli/cauliflower/carrots mixed, 1 large tub of sour cream and salt an pepper.
You boil the potatoes until they are just about done. DO NOT DRAIN THEM. You need the broth. Add the box of
Velveeta
and the veggies and the sour cream. Add salt and pepper to taste and serve. Heaven in a bowl folks!